I live in Canada and I'm a creative pursuer of peace. A Spiritualist (but you already know that by reading this site) who is big on self-study with a love of learning.

My goal for writing was most importantly and above all else to get a strong spiritual message to people and express enlightenment in a way that would reach many.

​​Through a period of spiritual enlightenment I focused on meditation, prayer and writing. I cannot express enough my gratitude to my family and everyone for their patience, love and support throughout these challenging times. My thanks to Heaven is infinite.

These books are inspired by my spiritual path. Gathering passion with notes I wrote Small Tales and Visits to Heaven, my first book to be published. The second book of that set was released seven months later. Poetry was not only a part of a broader creative process but a point of discovery and I am pleased to offer that also in a book. Much more writing in the works and many books to come.

I am also a fine artist and the two creative realms - writing and art, in the fabric of living have very different outcomes. How I love them both!

Lover of light and lover of humanity. In union with the light and dedicated to spiritual humanest resolve for a union of hearts to bring harmony to others.

Life Long Learning. Reiki Master to Post Grad Studies, once a counselor and now a Recreation Therapist. Struggling Writer/Artist or muse, professional job-job juggler and happily so. My creative work has kept me going no matter what stage of life. In writing I have taken a dream and favourite past-time to a level I can now share through my books.

I could go on here a bit more but then it would turn into a memoir and that's one book I doubt I'll write - no one would believe it...


I am excited to share my books with the world and look forward to my next releases.


But that's enough about me - how about you? Please let me know your comments or feedback about my work, nothing is better than knowing. All emails will be replied to.


Best tidings for future outlooks.
Reclining Figure,Charcoal
by Lisa Lachapelle
Orbs, Pastel by
Lisa Lachapelle


"The only other experience I had with the subject of your book was watching the TV show "Medium." Your writing is similar to James Joyce's in that like Mr. Joyce (who I consider the most important writer of the 20th century) you both write in a style called "stream of consciousness." In all honesty, I picked-up your book in the hope of getting back some "religion". Your book was a first but major step in that direction. At times while reading it I felt as though I was experiencing "God" for the first time in a long time. Thank You."

J.Sciuto​​
o "Thanks...got your book over the weekend. Was awesome read, can't wait for your next book. This is exciting..."



o "Well your sure on your way of having amazing writing career. You will always have a loyal reader here...have to say that I definitely am a book worm, always looking for new book to read."

J. De​​Vlugt
"...I got your book and started reading it last night and found that I had to just keep going with it. Finally I put it down at 11:30 p.m. and picked it up again at 6:30 this morning. I have just finished it and am so looking forward to learning more...a fantastic accomplishment! I understand that this book was just released so I will wait patiently for your next novel to come out."

A. B. Leitch​​


"Finished book 2, you have a great talent and I am glad you are sharing not only your tales but heavenly experiences with all of us. Keep writing and I will keep reading!"
I just finished... "Small Tales and Visits to Heaven" worth reading folks fascinating!
​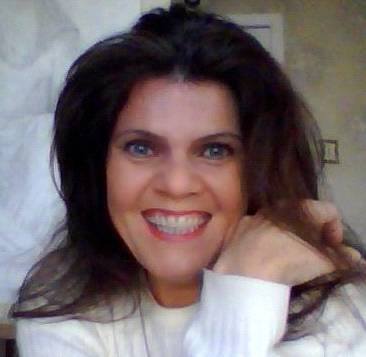 My books are no longer available through America Star Books (formerly Publish America), please do not order through their website. These books will be re-released with new publishing, new and revised. Please be patient and check back on this website for more info on the books.